Our partitions and dividers are used to protect and cushion fragile products during transport and storage. In some cases, they also act simply as dividers, to pack products in an orderly fashion instead of in bulk.
Some of the main applications and markets for our partitions are:
Glass bottles for wine, beer, spirits, water, syrups, olive oil, …
Glass bottles for perfumes, cosmetics and pharmaceuticals
Glass jars for candles, honey, jams & preserves, …
Electrical and electronic components
Machined parts,
Auto parts,
Food industry (no direct contact).
Our partitions can be used to overpack and protect printed folding cartons, which in turn contain glass perfume or cosmetic bottles. They are used as a substitute for the less eco-friendly plastic wrap.
The partitions, a precious ally for storage and transport
During storage, handling and transportation, your products are exposed to damage resulting from vibrations, external impacts and drops. The purpose of our partition is to tightly secure the product in a primary container, restricting its movement and locking it in place. In the case of glass bottles, the partitions protect from breakage, by preventing the bottles from banging against each other due to vibrations, impacts and drops present in transit.
It also protects against the risk of scratches or abrasion caused by bottles rubbing against each other, particularly when fragile labels or decorations are present. In the case of machined parts, the dividers also protect against the risk of scratches on sensitive surfaces or finishes. For even more impact protection, we often will add one or two rows of dead cells, also known as aircells, to create an empty space between the case and the bottles, absorbing shock from outside the shippers. These dead cells are also used to fill empty space in the case of a case that is too large for the size of the partition.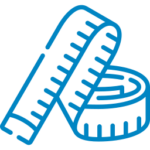 Our partitions are 100% custom-made, and are always designed to meet your specific technical requirements.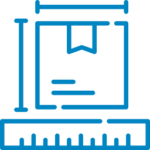 We also carry an inventory of standard items, more especially for wine bottles, that you can obtain with short lead times.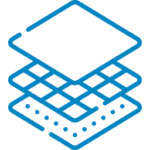 Our dividers can be made from a variety of materials: solid fiberboard, corrugated board, laminated fiberboard, but also plastics such as polypropylene, etc….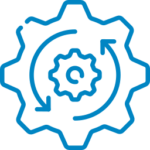 The partition is generally placed in a box or tray, which is usually made of corrugated cardboard and can be either manually or automatically inserted in the container.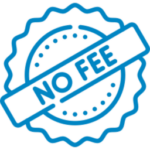 You will not incur any tooling costs as we use adjustable dies in our manufacturing process which gives you quickly and available products without the need for costly special tooling.
What do you need to know about cardboard dividers ?
Are you considering shipping glass bottles or other fragile containers? We have the perfect material to help you: the fiberboard partition. This essential product will not only save you from the worry of broken objects, but will also ensure optimal organization of your transport. Why is the cardboard divider so popular and how to use it effectively? This is what we are going to see.
Understanding the role of fiberboard partition ?
The solid board separator is often used in the packaging of glass bottles in cosmetics or perfumery. It is also used to protect glass bottles: water, wine, beer, syrups, spirits, olive oil, etc.
In fact, the applications are multiple: food industry (honey pots), candle pots, industrial parts, etc. In fact, the chipboard partition is suitable for packaging all types of fragile products. Its role is to separate and package fragile products inside the box, crate or tray in order to ensure their protection from shipment to delivery.
Why choose cardboard separators for interior packaging ?
Effective protection for your products Tailored adaptability
Use and assembly of a paper partition
The main advantage of cardboard separators is its ability to provide unparalleled protection for your items during transport. The dividers help keep objects in place, reducing the risk of collision and breakage of the inside of the boxes.
Fiberboard partitions are generally customizable. You can therefore obtain tailor-made separators to perfectly meet your specific interior packaging and cushioning needs.
So, how can you use a cardboard partition effectively? Here is a quick and simple procedure :
Collect all items to be packed.
Place the dividers in the crate or shipping box.
Insert each item into a cell of the partition.
Assembling a cardboard divider is just as simple since it is delivered assembled and incorporates a "picking" system making it unremovable.
Alternatives to fiberboard dividers
Did you know that there are alternatives to chipboard separators? Among them, corrugated partitions stand out.
Although bulkier and dustier, it offers protection with greater vertical resistance. It is therefore mainly used in cases where the dividers must be load-bearing, that is to say it is the partition, and not the packaged product, which supports the weight of the elements which will be stored above.
What should we think of cardboard crosspieces ?
The majority of users are satisfied with the effectiveness of cardboard spacers. They also appreciate our level of service combining flexibility and short delivery times. Our back-up production sites in different European countries also offer them peace of mind, since their supplies are assured in the event of failure of one of the sites.
In addition, chipboard division is made from recycled cardboard and is recyclable at the end of its life, making it environmentally friendly packaging.
The choice of cardboard separators for the transport of fragile or glass products
After learning all this, aren't you eager to try fiberboard partitions for shipping your products ? This simple but ingenious tool can make a big difference in your glass and bottle carrying experience.