Honeycomb paperboard is a material made from virgin Kraft or recycled (testliner) papers.
The inner structure of honeycomb paperboard, called core, gives it a very high compressive strength, which can exceed 70PSI.
Honeycomb paperboard takes its name after the hexagonal shape of its stretched core which resembles the honeycomb built by bees. The countless number of angles at each corner of the hexagonal makes for a strong vertical compression resistance.
The smaller the cell, the higher the strength in pound per square inch. We carry 6 cell sizes, ranging from 7/16'' up to 1.2'' (11 to 25mm).
The core and facing linerboards are assembled by way of gluing creating a material with a high strength-to-weight ratio compared to other materials.
We offer a wide array of papers with the basis weight ranging from 120 to 350 gram/sq.m (23 to 90 lbs/msf), available in various grades: virgin kraftliner, testliner, white top and bleached kraftliner, polycoated and coated linerboards (anti-abrasive, moisture barrier, …).
Our honeycomb paperboard, an environmentally-friendly material
Our honeycomb is a versatile material, suitable for a wide range of applications. It comes in sheets, panels, pads, runners, blocks and wedges from 3/8'' to 4'' thick. Thanks to our advanced cutting and crushing equipment, we can convert our honeycomb into complex shapes and designs to better protect your product.
Though mainly used in packaging solutions, it has many other applications. Used to block and brace all types of loads and goods, it can also be used as a dunnage material, as tier sheets, separator, pallet topper or assembled into 100% paper-based pallets.
Our honeycomb can also be backed with an adhesive and a release liner, slit-scored and reverse slit-scored as well as perforated ("cookie-cut") and fabricated into a multi-layered product thanks to our extensive converting capabilities.
Last, our honeycomb has gained a growing exposure to the world of graphic applications providing a cost-effective alternative to less affordable and less eco-friendly options such as foam board. The use of clay-coated kraft boards makes our honeycomb suitable for high resolution digital printing and CAD cutting. It can then be assembled and formed into countertop and floor displays, POP's, signage and exhibits.
A few examples of areas of application
Industrial applications:
Die-cut panels and separators for optimal protection and bracing of the product being shipped
Die-cut & crushed inserts used as void fillers and spacers in shipping crates, with or without adhesives
Corner guards for protection or strapping applications
Warehousing, 3PL's and logistics:
Tier-sheets
Pallet toppers
Honeycomb bumpers
Custom & standard pallets
For rolls, coils & other cylindrical items:
Die-cut cradles for large rolls of aluminum, paper and films
Die-cut foldable cradles for small rolls stacked in multiple layers on pallets
Wedges for roll bracing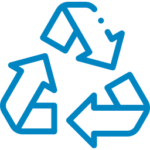 AN ECO-RESPONSIBLE APPROACH
Protecting the environment is our priority, and we are committed to ensuring that our products and our business are entirely environmentally friendly.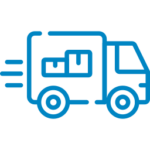 Our different plants, equipped with similar processes and methods, ensure the security and sustainability of your supplies.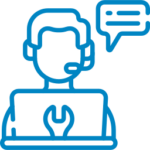 Our technical sales teams, working directly with our design office, are here to listen to you and work with you to develop the packaging solution best suited to your needs.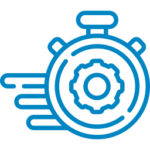 FLEXIBLE PRODUCTION CAPACITIES
Our size and the flexibility of our organisation guarantee you the shortest delivery times on the market.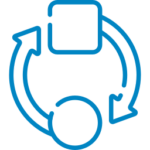 TAILOR-MADE LOGISTICS SERVICES
The strategic location of our factories and our storage capacity enable us to offer customised logistics services.