Honeycomb paperboard is a material made from virgin Kraft or recycled (testliner) papers.
The inner structure of honeycomb paperboard, called core, gives it a very high compressive strength, which can exceed 70PSI.
Honeycomb paperboard takes its name after the hexagonal shape of its stretched core which resembles the honeycomb built by bees. The countless number of angles at each corner of the hexagonal makes for a strong vertical compression resistance.
The smaller the cell, the higher the strength in pound per square inch. We carry 6 cell sizes, ranging from 7/16'' up to 1.2'' (11 to 25mm).
The core and facing linerboards are assembled by way of gluing creating a material with a high strength-to-weight ratio compared to other materials.
We offer a wide array of papers with the basis weight ranging from 120 to 350 gram/sq.m (23 to 90 lbs/msf), available in various grades: virgin kraftliner, testliner, white top and bleached kraftliner, polycoated and coated linerboards (anti-abrasive, moisture barrier, …).
Our honeycomb paperboard, an environmentally-friendly material
Our honeycomb is a versatile material, suitable for a wide range of applications. It comes in sheets, panels, pads, runners, blocks and wedges from 3/8'' to 4'' thick. Thanks to our advanced cutting and crushing equipment, we can convert our honeycomb into complex shapes and designs to better protect your product.
Though mainly used in packaging solutions, it has many other applications. Used to block and brace all types of loads and goods, it can also be used as a dunnage material, as tier sheets, separator, pallet topper or assembled into 100% paper-based pallets.
Our honeycomb can also be backed with an adhesive and a release liner, slit-scored and reverse slit-scored as well as perforated ("cookie-cut") and fabricated into a multi-layered product thanks to our extensive converting capabilities.
Last, our honeycomb has gained a growing exposure to the world of graphic applications providing a cost-effective alternative to less affordable and less eco-friendly options such as foam board. The use of clay-coated kraft boards makes our honeycomb suitable for high resolution digital printing and CAD cutting. It can then be assembled and formed into countertop and floor displays, POP's, signage and exhibits.
A few examples of areas of application
Industrial applications:
Die-cut panels and separators for optimal protection and bracing of the product being shipped
Die-cut & crushed inserts used as void fillers and spacers in shipping crates, with or without adhesives
Corner guards for protection or strapping applications
Warehousing, 3PL's and logistics:
Tier-sheets
Pallet toppers
Honeycomb bumpers
Custom & standard pallets
For rolls, coils & other cylindrical items:
Die-cut cradles for large rolls of aluminum, paper and films
Die-cut foldable cradles for small rolls stacked in multiple layers on pallets
Wedges for roll bracing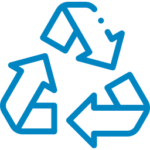 AN ECO-RESPONSIBLE APPROACH
Protecting the environment is our priority, and we are committed to ensuring that our products and our business are entirely environmentally friendly.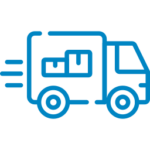 Our different plants, equipped with similar processes and methods, ensure the security and sustainability of your supplies.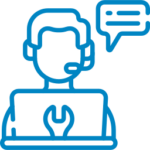 Our technical sales teams, working directly with our design office, are here to listen to you and work with you to develop the packaging solution best suited to your needs.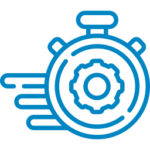 FLEXIBLE PRODUCTION CAPACITIES
Our size and the flexibility of our organisation guarantee you the shortest delivery times on the market.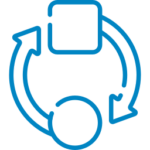 TAILOR-MADE LOGISTICS SERVICES
The strategic location of our factories and our storage capacity enable us to offer customised logistics services.
The surprising benefits of paperboard honeycomb: A revolution in product protection.
Are you looking for an effective way to protect your products during delivery or storage? Cardboard honeycomb might just be the solution you need! Here are some incredible benefits of hexacomb and how it can revolutionize your packaging and cushioning strategy. Look no further, because this versatile and eco-friendly material is here to meet all your needs.
What is fiberboard honeycomb ?
Before going into the details of its advantages, we will see what paper honeycomb really is. It is composed of a hexagonal core sandwiched by two paper liners.
This structure gives it exceptional compressive strength while remaining lightweight, making it an ideal choice for various applications.
The honeycomb sheet or panel: Unrivaled protection for your products
The first and most obvious reason to choose paperboard honeycomb is its unrivaled ability to protect your products.
Whether you're shipping furniture, electrical cabinets or sensitive electronics, honeycomb provides a protective barrier that prevents potential damage. The cells of a honeycomb sheet act as air cushions absorbing shock waves, thus eliminating the risk of damage to your products during transport.
Honeycomb cardboard - Reduced risk of breakage during delivery​
Honeycomb paperboard fits products of all shapes and sizes​
Thanks to its unique honeycomb structure, it acts as a cushioning element for your products, holding them in place and thus preventing excessive movement during delivery.
The honeycomb panels provide an additional layer of protection against shock and vibration, significantly reducing the risk of damage to your products in transit.
Whatever the measurement or dimensions of your products, paper honeycomb can be custom manufactured in panel or sheet form to meet your specific needs.
In addition, it can be combined with other materials, such as kraft paper airbags, plastic strapping or other delivery solutions, for optimal security of your loads. With cardboard honeycomb, dimensional constraints are no longer a problem: our tailor-made solutions are adapted to all circumstances!
Honeycomb cardboard - an ecological and recyclable option
In addition to its exceptional protective properties, paper honeycomb is also an environmentally friendly choice. Made from already recycled paper, paperboard honeycomb is also 100% recyclable and biodegradable. By opting for a honeycomb sheet, you help reduce the environmental impact of your business while offering a sustainable packaging solution.
Paperboard honeycomb is not limited to protecting your products. It can also be used as an excellent cushioning material to prevent any sliding or unwanted movement inside your packages. It is a much better option than plastic, because it does not generate polluting waste and is easier to sort and recycle for the end customer.
You can also use honeycomb sheets to reinforce your brand image, with our range of panels intended for graphic arts. Our GraphiLite® panels are made of coated white paper liners compatible with the inkjet or screen printing process as well as cutting tables. They are therefore the ideal support for printing your interior signage, furniture, trade show booths, POP displays and any other promotional tool.
Paperboard honeycomb thus becomes a powerful communication tool while remaining environmentally friendly.
Light, strong and economical
Honeycomb packaging may seem light and fragile, but don't be fooled! It is an incredibly robust and durable material.
Plus, it's economical, which means you can benefit from a premium packaging solution without at low cost. In particular, the price of the tools is relatively low compared to other materials involving astronomically priced molds. It therefore offers you the perfect combination of performance and cost, making it a wise choice for your business.
Honeycomb is much more than just a packaging material. It is a revolution in product protection, an environmentally friendly, versatile and economical option, fitting perfectly into your CSR (Corporate Social Responsibility) approach.
Its ability to adapt to all shapes and sizes of products makes it a must for companies concerned about
the safety of their goods while preserving the planet and the risks of MSDs (Musculo-skeletal
disorders).
So, the next time you need to package your products, think about honeycomb packaging and give them the best possible protection.
Your customers will be grateful to you, and your business will stand out thanks to this intelligent and innovative choice!