Folding cartons or boxes are made from solid board, although in some cases they can be made from corrugated board.
Thanks to its mechanical properties, light weight and the wide array of grades and finishes, solid board is the recommended option for folding cartons, cases, setup boxes, trays and other paperboard packaging.
Coated or uncoated solid board also suits a great variety of graphic applications using offset, flexographic or digital printing technologies.
Offset inks are the most commonly used. They can be plant-based, organic or UV cured. UV inks provide a better resistance to abrasion and can now be washed from the paper waste for a more efficient recycling.
High performance offset inks are efficiently transferred to the cartonboard and allow for a higher yield and a lower consumption contributing to building a circular economy without sacrificing the quality and definition of the printing.
The finishing process is an additional step to differentiate the unique identity of each product and add value to the finished good. Several supplemental techniques are available to enhance the graphic design and the printing such as selective varnish or "dripoff", hot foil stamping or embossing.
Another finishing option is laminating which offers different visual aspects, such as metallization or Soft Touch, for improved abrasion resistance.
More environmentally-friendly solutions are now available for laminating, with recyclable or cellulose acetate-based products.
Solid fiberboard is made up of several plies of paper, usually derived from wood or cellulose fibers, or recycled paper. A solid board has a basis weight of at least 200 g/m². Its thickness generally ranges from 400 to 900 microns.
It is a recyclable, biodegradable and environmentally-friendly material mainly sourced from sustainably managed forests (FSC or PEFC), as well as through paper waste recovery channels.
Solid board comes in several grades and types. A few are:
– Coated recycled cartonboard (duplex: GD or triplex: GT) is made from 100% recycled fibers.
– Coated virgin cartonboard (white reverse side: GC1 or cream reverse side: GC2) obtained via a mechanical or thermomechanical manufacturing process.
– Kraft cartonboard (WTC) from 100% virgin fibers, bleached or unbleached.
– Solid bleached board (GZ) made from 100% chemically bleached fresh cellulose fibers.
– 2-side clay-coated laminated board is made of two clay-coated linerboards laminated to an inner layer of grey recycled board. It is suitable for basis weights and thicknesses over 500 g/m².
– Specialty and design papers and boards made from fibers of multiple origins, often dyed and featuring various textures, coatings and finishes to fit a wide range of applications.
The advantages of solid board
The technical, graphic and environmental advantages of folding cartons are countless. As a result, folding cartons are used in a wide range of markets, such as:
– Perfumes and cosmetics,
– Wines and spirits,
– Pharmaceutical and parapharmacy,
– Care and well-being,
– Medical industry,
– Veterinary Industry,
– Automotive industry.
CIP specializes in high quality luxury packaging, folding cartons and sleeves for the luxury industry: cosmetics, perfumery and spirits.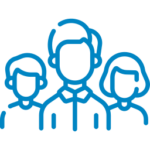 Our human-scale company and our sales team spread across France are always ready to listen to you.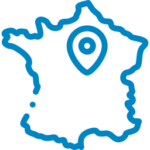 We favour short circuits and manufacture entirely in France, in line with our CSR approach.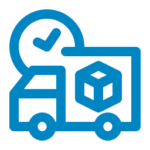 Proven responsiveness thanks to a storage area for finished products and total integration of the process from printing to conversion.